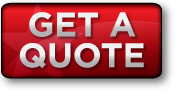 American Made Cotton
1/2" x 16" Knitted Cotton Lanyard
3/4" x 16" Knitted Cotton Lanyard
1" x 16" Knitted Cotton Lanyard
With over 100,000,000 sold, these are our most popular and versatile lanyards.
This classic trade show lanyard is made of cotton tubing and provides for an economical and practical way to promote your brand. Many customization options are available… something that's almost always required and expected at trade shows due to the abundance of business networking in one specific area. These cotton lanyards provide the widest imprint area of all lanyards… up to 1".
16" long and available in ½", ¾" and 1" widths.
Up to 2 imprint colors on 1 or 2 sides.
Lanyards hold keys, ID cards, cell phones, badges, MP3 players, and other important items, which is why it is such a great promotional tool… people constantly travel with it and are exposed to your company logo imprinted repeatedly across the top of it. The variety of color and design options also make it an excellent employee gift, as they are distributed to staff members for reinforcing a strong corporate culture and identity.
Giveaways are always appreciated by recipients… even more so when the product is useful beyond the promotion. It's for this reason that everyone loves receiving promotional lanyards.
Available in 3 widths, 19 colors and a large variety of styles, hardware and end-attachments.