At American Lanyard, we know exactly what lanyard to recommend to fit each customer's personal wants and needs. Honestly, every lanyard company should. That's why we like to take it one step farther and give you ideas of how to use your lanyards to benefit your organization.
If you follow us on Twitter (www.twitter.com/americanlanyard), you will see occasional postings on unique ways to use a lanyard. These suggestions are memorable, one-of-a-kind, and guaranteed to be a hit. Here are some more exceptional ways to use a lanyard that will benefit you, your organization, your coworkers, the environment, the economy, and your bank account (read on for discount details!).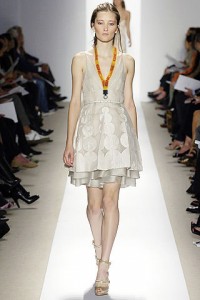 Make a Fashion Statement
Know an aspiring designer who is anxiously awaiting their big break into the fashion world? Sponsor a fashion show for them, and make sure all of the VIP attendants wear your lanyards! If you've read about our fashion lanyards, you know how stylish they can be, so they will fit in perfectly with the event! Order custom lanyards imprinted with your company logo and watch as all the show-goers pay attention to the clothing AND your lanyards.
Go on a Field Trip
Many colleges and universities have already caught on to the lanyard trend. Why not introduce them to your elementary school? When children go on field trips, it's always a hassle to keep track of their belongings, more specifically their money for lunch or certain odds and ends.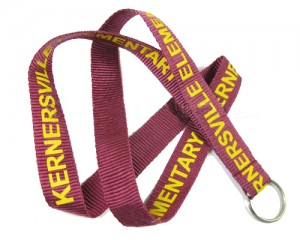 An imprinted lanyard with your elementary school's name and logo would be a perfect way for each student to carry their own money and important information in case of emergencies. Not to mention, the lanyard could double as a name badge so chaperone parents can distinguish each student.
Wine and Dine
Do you manage a winery? Lanyards could be the perfect addition to your business. As patrons roam the orchards and admire the grounds of your vineyard, they typically bring along a few bottles of wine for the journey. A custom lanyard imprinted with your winery's name could be the perfect tool for your patrons.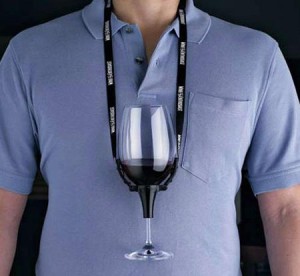 Add an attachment that holds a wine opener, and you've just created a must-have for the vineyard experience. Not much of a wine connoisseur? Skip the wine and dine and have some beers and cheers at your brewery with a custom lanyard equipped with a bottle opener.
Network
If you've ever hosted a networking event, you know how chaotic it can become. Business cards can be seen wherever you look, and sometimes it's difficult to keep track of them. A lanyard would be the perfect tool for the job. Buy our custom lanyards imprinted with your networking event or trade show name. Then sell them or hand them out at the door to all participating members, and watch as the lanyards become an instant business card holder. It's a great way to promote your networking group while giving your members an ideal tool to store their connections.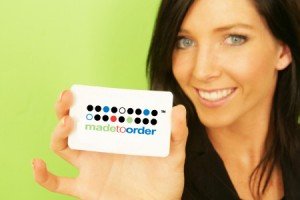 Find any of these ideas intriguing? Mention "UNIQUEIDEAS" in your request for a quote and we'll give you 15% off your entire lanyard purchase. Make sure to follow us on Twitter for more great ideas on how to use a lanyard!